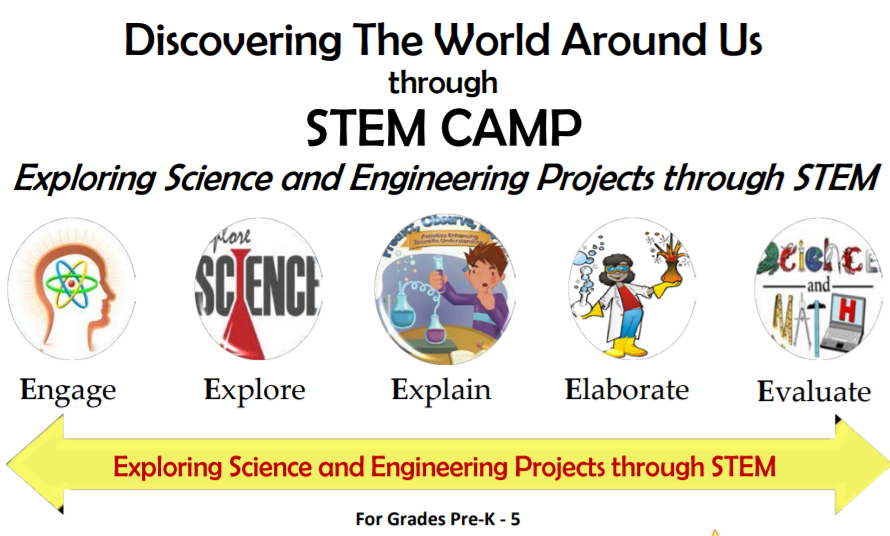 Welcome and Thank you for completing the "Discovering the World Around Us Through STEM" camp registration form! We are truly excited for your youth to join us for a week full of adventure, learning, and fun.
Here are some of the activities campers will be engaged in:
Campers will engage in STEM challenges after reading Science Trade Books. Campers will construct Magnetic Levitators, Garden Art, create chromatographic designs, build better boats and more.
Guest Facilitators include Scientists and Engineers and volunteers from the National Science Foundation and NSTA.
Camp registration is $125.00 per camper during May and $125.00 throughout June. Price includes daily lunch, snacks, science project kits, and supplies. The field trip is scheduled to Port Discovery Museum, Baltimore, MD.